Favorite Films of 2008
Instead of doing the best films I have seen this year this list are my favorites. The following movies are ones I enjoy the most, films that I can watch over and over again and can recommend to anyone. Note: Looking back I have seen 126 2008 releases so far, but as possible Oscar contenders go I have not seen  A Christmas Tale, Flight of the Red Ballon, My Winnipeg, Che, The Class, or Last Chance Harvey. I also count 4 Months, 3 Weeks, and 2 Days as a 2007 release.
20. Doubt
With the finest acting of the year, I just wish the story matched the performances. Regardless, this film will leave you with much to talk about and challenge your perceptions on how a film is "supposed" to be structured.
19. The Curious Case of Benjamin Button
David Fincher's epic portrayal of life has some of the best technical achievements in film this year. Although Synecdoche, NY deals with aging and death much better, Benjamin Button shines in sheer scope and beautiful cinematography.
18. Forgetting Sarah Marshall
Jason Segel delivers a hilarious romantic comedy with wildly realistic dialogue in his first produced screenplay and starring role.
17. Frost/Nixon
I had little expectations for this film and it surprised the hell out of me. Ron Howard gives his actors room to battle it out and it's thoroughly engrossing to behold, thanks to the superb performances and writing.
16. Pineapple Express
All-out action and comedy bliss. It's the little things in this film I love; the small quips of dialogue, the facial expressions of Franco. The fight with Danny McBride also stands as one of the greatest action scenes of the year.
15. Gran Torino
Clint Eastwood is one-hundred percent pure badass in this film. It's not one of the best made films of the year, but I'd pick this one over some of the other Oscar contenders. Eastwood is a pure joy to watch just to see what racial slur he will throw out next, and believe me, every single one is in this film.
14. Gomorrah
A captivating, documentary-style look into the modern-crime syndicate of Naples, Italy. Reminiscent of one of my favorite films, City of God, this pulls no punches either as we see nearly every aspect of crime in the city.
13. Revolutionary Road
Leonardi DiCaprio and Kate Winslet are together again, this time playing the most despicable characters of the year. I was both scared and entertained as I watched these two people devastatingly fall into pieces. Every scene pushes the marital boundary further until the inevitable explosion. This film is sure to leave you unsettled.
12. Rachel Getting Married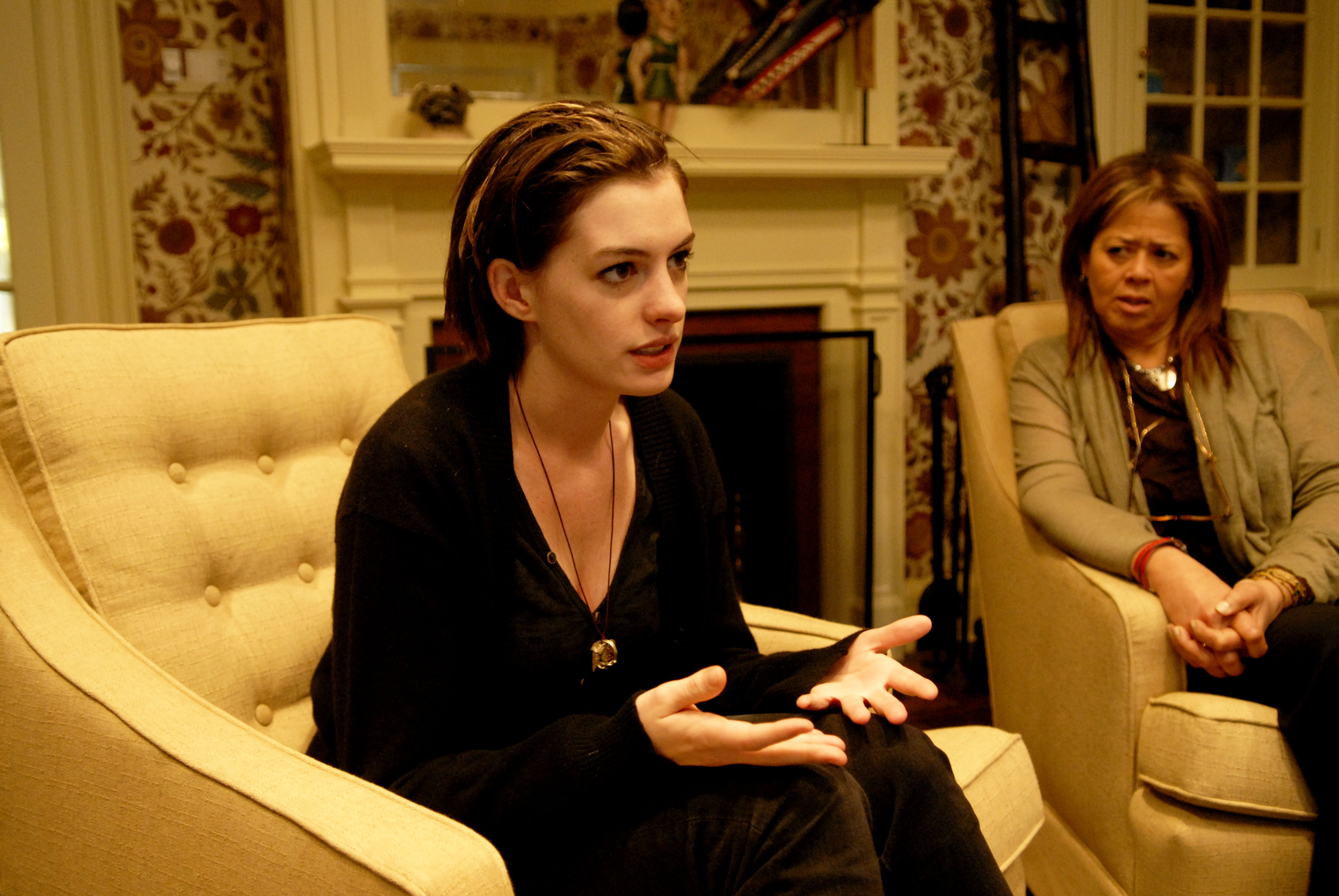 Give Anne Hathaway the Oscar.
11. Son of Rambow
Telling the story of what happens when friends set out to make a movie based on First Blood, this film is a feel-good, joyous celebration of youth. Unlike the heart-wrenching disappointment of the year, Be Kind Rewind, this movie shows what its like to recreate a film with every-day possessions, and do it right. The film will transport you back to the magical time of your childhood.
10. In Bruges
Colin Farrell and Brendan Gleeson star as disgruntled hitmen sent to Bruges on a "special" mission. 'Bruges' brings us some of the oddest, most fascinating occurrences you will find on screen this year. The dark humor and unpredictable nature of the screenplay place it as one of the best in '08.
9. Synecdoche, NY
Charlie Kaufman's directorial debut is not an easy film by any means, and anyone who believes they "get" it is simply wrong. This peculiar film deals with life and the aging process in a remarkable way. We deal with sudden jumps of time and powerful moments of decision and regret. For the short time I was in the theater I had the feeling of my whole life flashing before my eyes, something Benjamin Button strives for, but doesn't quite match up to. I'm confident this film will be more appreciated in years to come.
8. Vicky Christina Barcelona
This audacious tragi-comedy from Woody Allen is the most sensual of the year. You will leave the theater with the desire to have sex with Penelope, Scarlett, Rebecca, and even Javier Bardem; or any of the above combinations.
7. Dear Zachary: A Letter To A Son About His Father
Your heart will be ripped out, trampled and torn to pieces while watching this documentary. The less you know about this movie the better, so go out and find it anyway you can.
6. Cloverfield
F*ck the haters. I had more fun at this movie then anything else on my list. The camera-work was downright exhilarating and the method the monster was revealed left me terrified. I just wish I could watch it again for the first time. This is the definition of a theater film.
5. The Wrestler
Darren Aronosfky simply, yet elegantly, directs a deeply personal look into the life of a down and out wrestler. Mickey Rourke conveys a sense of pain and loneliness in the best performance of the year.
4. The Dark Knight
This is an engrossing powerhouse of a film, from the first beautiful IMAX frame to the last shot. It's a rare film, in which my wildest expectations were completely filled. Scene and after scene we are pulled in by riveting performances and the massive scope.
3. Let The Right One In
A meticulously crafted vampire film that not only transcends the genre, but manages to redefine on-screen child relationships and achieve unmatched technical accomplishments.
2. Wall-E
When an animated film with no dialogue or humans for the majority of its running time can convey more emotion than any other film this year you know it is something special. Wall-E broke new boundaries in sound design, storytelling, and animation. The film is not only another addition to the fantastic Pixar library, but it stands as a classic across all genres.
1. Slumdog Millionaire
An exhilarating story about a kid from the slums of Mumbai who is on his way to win big in the Indian version of Who Wants To Be A Millionaire? Each question painfully (and sometimes hilariously) reveals a part of his broken past as we journey through a pursuit for love. Danny Boyle directs a beautiful and vivid image of India, bursting with so much energy it will leave you breathless.
What were your favorite films of the year? Do you agree with my list?