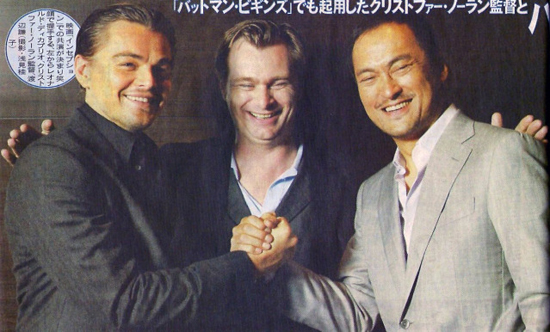 /Film has reported today that Christopher Nolan's (The Dark Knight) $150+ million dollar scifi epic Inception has begun filming in Tokyo. The report also says that Inception will be filming in Los Angeles, London, Paris, Tangiers and Calgary. Also, screenwriter David Goyer (The Dark Knight) recently spoke with IGN about a third installment to Nolan's Batman films. Goyer stated that in regards to Nolan to "talk to him after principle photography on Inception is done."
I am a fan of all of Nolan's work Batman or not. I can't wait for this film and the fact that it has begun shooting makes me just that more excited.
Are you looking foward to Inception?